TABLES
Indoor and Outdoor Table Tops and Table Bases
BUILDING PERFECTION
MB Hospitality Products is a one stop shop for all items needed to furnish; restaurants, hotels corporate break rooms, K-12 and college campuses, airports, healthcare facilities, amusement parks, convenience stores, retail locations, movie sets and more. We are proud to offer high quality furniture and accessories from the following manufacturers:
Contract Supply
Founded in 1985, Contract Supply Corp has grown to be one of the leading manufacturers of commercial grade furniture for the North American restaurant and hospitality industries. The commitment to product quality and customer satisfactions is what has enabled Contract Supply corp. to become one of the most reputable names in the industry. Areas Covered National.
Hartwood Furniture
Outdoor wooden seating tables and bases- Hartwood manufacturers of wooden site furnishings designed and built in the United States to the highest standards, for the most demanding use in public spaces. We feature a variety of styles from traditional standards to our own exclusive designs for indoor as well as outdoor use. We also welcome the opportunity of working with our clients on custom projects. Areas Covered National.
Solid Surface Acrylics
Indoor and Outdoor table tops – Solid Surface Acrylics' molded table tops and sheet products are your best choice
wherever tough durability, attractive appearance & performance under extreme conditions and/or heavy wear are critical.
Our clientele includes national & international Theme Parks, Airports, Universities, Schools, Shopping Malls, Resorts,
Hotels, and Restaurants.
We work with corporate design groups of hospitality and retail chains, as well as independent interior designers,
architects, and commercial construction firms, enabling them to achieve unique design visions for every application and
budget. Areas Covered Florida, GA, NC, SC Al, TN
Working with MB Hospitality was a joy. They found us exactly what we needed at the best price and delivered and installed everything on time.
OW Seating
OW is an American manufacturer supplying seating tables, bases, booths, and millwork for both indoor and outdoor environments to the hospitality industry. The company is Nontraditional, unique, quality, durable, aesthetic, detailed, and different. We are the next generation of American manufacturing and we believe in being different. OW has re tremendous reputation with many chain accounts nationally is known to have relentless focus on innovation, process and quality. Better service, better products, and better quality. If you want to stand out, be different with OWS. Areas covered Fl.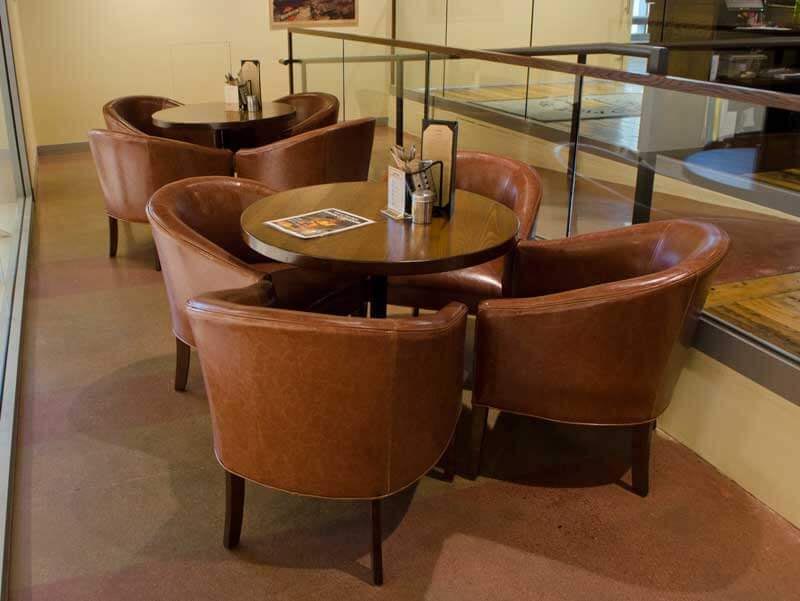 PLYMOLD
Loose seating, booths, table tops and bases, case goods – Plymold helps create their desired atmosphere through furnishings designed uniquely for them. Our products include timeless favorites and new items defying convention; including a wide variety of products suitable for a multitude of settings. They say a picture is worth a thousand words, take a look at Plymold.com, providing Hospitality Furniture packages balancing design, function &value to support the needs of our customers. Areas covered FL, GA, AL, SC, NC, TN, MS, LA. See more tables from Plymold.